Power
RPSG Group supplies power to Kolkata (West Bengal) since 1899, through its flagship company, CESC. It also distributes power in Great Noida (Uttar Pradesh), Bikaner, Bharatpur, Kota (Rajasthan) and Malegaon (Maharashtra).
The Group has thermal power generation capacity of 2400 MW. It also generates renewable energy through its wind and solar power plants located in Gujarat, Madhya Pradesh, Rajasthan and Tamil Nadu.
Click on logo to know more

Carbon Black
PCBL, the carbon black manufacturing and export business of the Group, is one of the leading companies of the world. With a footprint of more than 33 countries, its specialty black customers include prominent names across the globe. It has set up world–class R&D centres in India and Belgium and has already filed for several patents.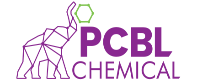 Click on logo to know more

Consumer & Retail
The Group has been at the forefront of providing innovative solutions for consumer needs.
Spencer's Retail was one of the pioneers of organised retailing in India. The Group's retail presence was consolidated with the acquisition of Nature's Basket. It ventured into the snacking business with the launch of Too Yumm! and the acquisition of Evita. It also acquired a majority stake in Dr Vaidya's, India's largest digital Ayurvedic brand. Waffle Wallah, Bombay Toastee and Biryani Battuta were launched as QSRs to serve wholesome food on-the-go, in a hygienic environment. Besides these, the consumer VC fund of the Group, RPSG Ventures, is focused on investing in futuristic concepts in the B2C space.
Click on logo to know more

Media & Entertainment
RPSG Group has been an integral part of the Indian music and entertainment industry with Saregama (erstwhile HMV) since 1986. The Group forayed into the print medium with Open magazine in 2009, redefining narrative journalism in India.
Click on logo to know more

Sports
RPSG Group has invested in multiple sports since 2014 including cricket, football and table tennis. With various awards to motivate sportspersons, the Group aspires to be a major contributor to India's growth as a sporting nation.
Click on logo to know more

Education & Infrastructure
RPSG Group has diversified interests in the fields of infrastructure and education including Quest, the premier luxury mall of East India, Woodlands, a pioneer in multi-specialty healthcare in Kolkata, and International Management Institute, India's first corporate sponsored business school.
Click on logo to know more